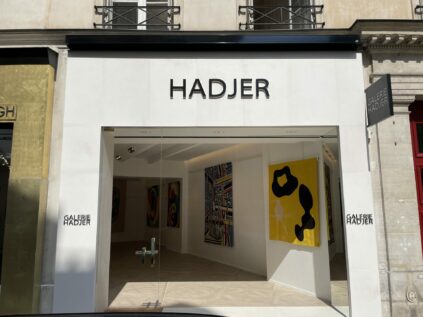 Founded in 1966 in Paris in the heart of Faubourg Saint-Honoré, Galerie Hadjer, specializing in the art of ancient and modern tapestry, is represented by Emmanuelle and David Hadjer the third generation.
In 2010, they specialize in modern and post-war art by offering a collection of the greatest masters of the twentieth century in tapestry : Alexander Calder, Le Corbusier, Sonia Delaunay, Alberto Giacometti, Hans Hartung, Fernand Leger, Joan Miro, Pablo Picasso, Jesús-Rafael Soto, Victor Vasarely…
The Gallery still retains a special place in the antique tapestry department developed by their grandfather Jacques Hadjer and their father Reynold Hadjer .
Today, works ranging from the 15th to the 20th centuries, chosen with passion and rigor, allow them to work with international museums, collectors and renowned decorators.